Get online test series along with free mock tests for Bank PO, Clerk, SSC, Teaching, Engineering, Defence and other exams.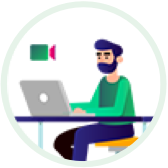 Based on latest exam pattern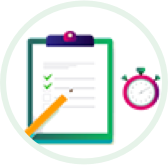 Fresh questions created by expert faculty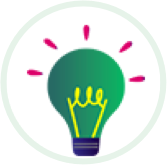 Detailed Solutions & Performance Analysis
All India Rank & Scorecard
SELECT YOUR EXAM CATEGORY
Click to view all available Test Series for an exam

Banking & Insurence

SSC & Railway

CTET & Teaching
UPSC Exams

ESE & Gate ME
GATE & PSU CS
ESE & GATE EE
ESE & GATE EC

ESE & GATE CE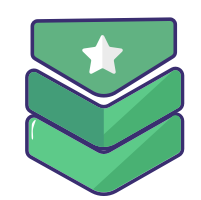 CDS & Defence Exams
NDA & Other Exams

NET
CLAT & Law

CAT & MBA
AE & JE Exams

Rajsthan State Exams
Bihar State Exams

MP State Exams
UP State Exams
Other State Exams
All Test Series & Mock Tests
Click to view test series and mock tests for all exams

IIFT Test Series
View Test
CAT Test Series
View Test
NMAT Test Series
View Test
Looking for a one-stop solution to practice online mock test for every competitive exam? Then you are at the right destination. We provides you with a wide range of test series along with a free mock test to help you prepare online for any competitive exam with ease.
Since government jobs are the most aspired among youth these days due to enormous job security, good remuneration and stable life. Due to which the competition of the Banking/SSC/Teaching/UPSC/Defence and other competitive exams is rising immensely. However, practising Spacetree test series assures you to be a step ahead in the competition and achieve the desired success.
Spacetree online test series are a way better in terms of quality since the mock test are prepared by the expert range of faculties holding a decade experience in teaching the particular subjects. Every set provides a free mock test to help you judge the level of papers and spent money wisely.
Key Features
Full-length mock tests can be practised here.

A complete set is prepared by the expert faculties.

Every set contains the latest and updated pattern of questions.

Every question holds a detailed solution for more understanding.

You can practice mock test in Hindi as well as in the English language as per the nature of the exam.

The online test series can be practised on both PCs as well as on Mobiles.
List of Exam Categories
Students desirous of a great career and are deliberate for a government job such as IBPS PO, Clerk, SBI PO, SBI Clerk, SSC CGL, SSC CHSL and more can mark their preparation and set an all-time high preparation. Since Gradeup assures that each and every student gets the best possible platform to study and prepare irrespective of their economic status in life.
Bank & Insurance

SSC & Railways

CTET & Teaching

Mechanical Engineering

Computer Science & Engineering

Electrical Engineering

Electronics Engineering

Civil Engineering

JEE & BITSAT

CDS & Defence

NET

NEET & AIIMS

UPSC & State Services

CLAT & Law Exams
How to Access Online Test Series at Spacetree?
To ease out your difficulties, you can follow the step by step guide to access the online test series at Spacetree:
Visit the official website of Spacetree.

Click on the required exam category.

Now, choose the desired exam you are preparing for.

Practice the free mock test online.

If satisfied, buy the complete package and pay the requisite amount online.