16th July
Sunday
📣🔔 Calling all UPSC CSE aspirants! 🌟🎯
📅 Save the date: 16th July 2023, Sunday! 🗓️📆
🏛️✨ Join us at The Prayas India for an exclusive UPSC CSE Seminar! 📚🌍
📍 Venue 1: Dadar Branch (Mumbai) 🏢
🕚 Time: 10:00 AM-12:00 PM ⏰
📍 Venue 2: Thane Branch (Mumbai)🏢
🕐 Time: 10:00 AM-12:00 PM ⏰
📍 Venue 3: Borivali Branch (Mumbai)🏢
🕒 Time: 2:00 PM-4:00 PM ⏰
📍 Venue 4: Ranchi Branch (Jharkhand)🏢
🕒 Time: 11:00 am-1:00 PM ⏰
🎉💼 Don't miss this opportunity to learn from the best and enhance your chances of success! 💪🌟
📌🌐 Address and Google Maps links for each venue:
1️⃣ Dadar Branch:
15, Bismillah Building, Infront of Suvidha, Opp. Dadar West Station, Maharashtra 400028
https://goo.gl/maps/S8Xs8JXt1Q1MqQLr6
2️⃣ Thane Branch:
5th Floor, Thakor Niwas, In front of Thane West Station, Thane -W
https://goo.gl/maps/PGRx2kt2EuVL2CUX7
3️⃣ Borivali Branch:
Orchid Plaza, 205, Swami Vivekananda Rd, Behind Gokul Shopping Complex, Borivali, Mumbai, Maharashtra 400092
https://goo.gl/maps/AVYSvo7o25PzgByT7
3️⃣ Ranchi Branch:
The Prayas India 401, Hariom Tower, Circular Rd, Lalpur, Ranchi, Jharkhand 834001
https://goo.gl/maps/RrGSY5GyWKWcb1mt5
🚀📚 Hurry and secure your spot! Limited seats available. Register now and take a step closer to your dream career! 👉📝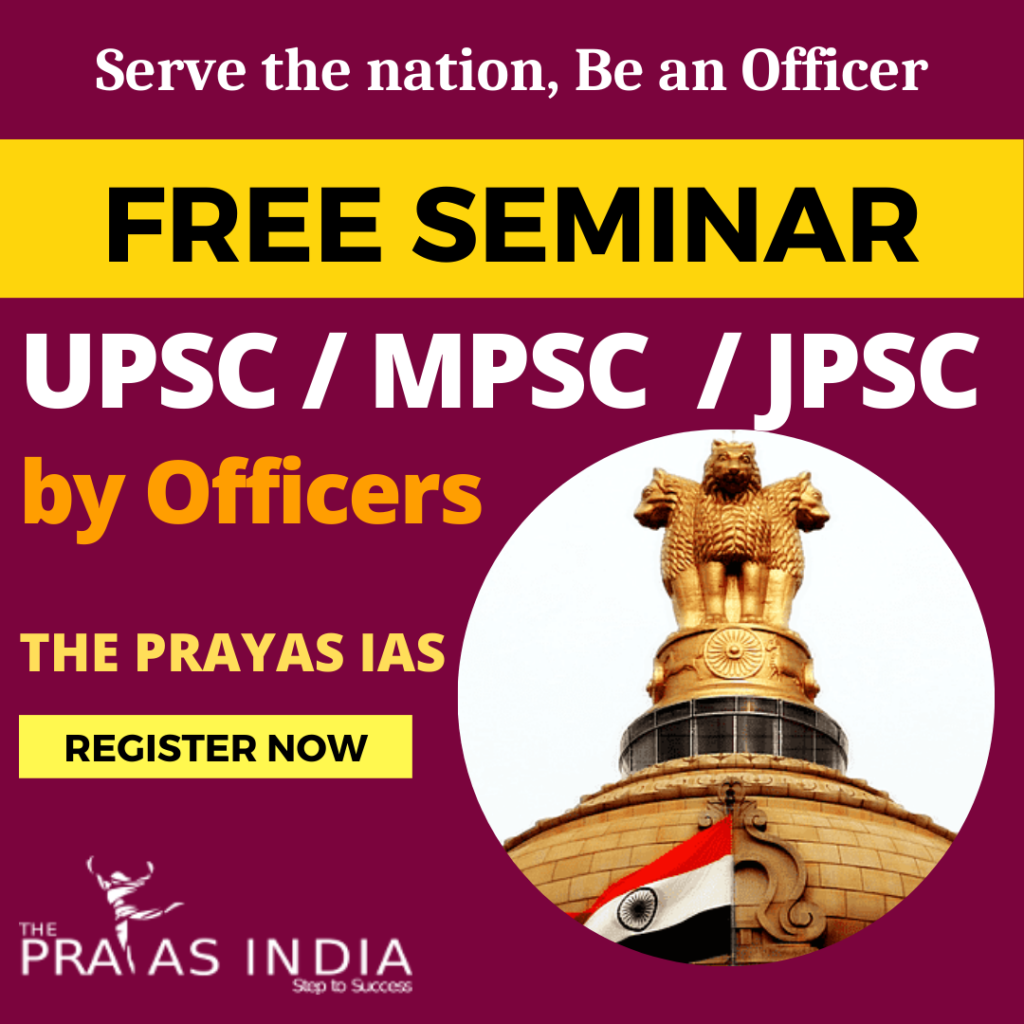 Seminar
Details
Organised By The Prayas India.
Seminar Topic:
Strategy to prepare for UPSC and MPSC Exam
How to read Current Affairs?
Previous Years Papers Discussion
Syllabus discussion
Time management discussion
Working professional startegy discussion for preparation
NCERT strategy discussion
Toppers Notes and their Strategy discussion
Interaction with Officers and Toppers
Doubt solve of aspirants
Why should you attend this Seminar?
Free Seminar Where You Interact With Officers and Experts Mentors. Get Exam Strategy and Paper Analysis
Subject Wise Paper Strategy and Previous Years Questions Discussions
How to Prepare For Current Affairs? The Hindu and Other News Papers.
Mains Answer Writing Practices and Toppers Strategy. Discussion on Essay Paper & GS-4 Case Study
Why are you waiting for ?
We have limited seats and it is completely FREE.
Help & Support:  7710013217